Since 1988, Furthr has empowered entrepreneurs across Ireland to start and scale new businesses by providing the funding and accelerator programs necessary to advance their ideas.
Whether through consulting, programs, workshops, funding opportunities, or networking events, they ensure that innovators are given every possible advantage for their start-up to succeed.
Furthr offers assistance in:
Accelerating
Positions start-ups to pitch with confidence by working one-on-one with a business consulting team to make the business ideas investor-ready.
Go Furthr is a pro bono 20+ hour consultation program for Irish innovation. Go Furthr is specially designed to get businesses investor-ready. Experienced consultants work with businesses one-on-one to help solidify business ideas into actionable business plans.
Whether businesses need assistance with assessing a target market, building a viable business strategy, writing a business plan, or perfecting a pitch deck, Go Furthr enables businesses to stand before investors confidently.
Thanks to Go Furthr, more than 80% of our ambitious founders have gone on to secure seed-round funding.
Funding
Whether it's through their angel investor network or Furthr's venture capital, they help get businesses funded.
Furthr has helped the most ambitious Irish entrepreneurs raise the capital they need to get their businesses up and running. Over the years, they have assisted 500+ founders in raising €500 million+ of start-up funding in Ireland.
Connecting
Allows start-ups and scale-ups to broaden their networks and collaborate with like-minded Irish entrepreneurs and innovative business owners who attend Furthr networking events.
This year, Furthr Festival, Ireland's premier innovation networking event, is back and in person for 2022.
Recently, Justin Starbird, host of The Inspectations Podcast powered by The Aebli group, got the chance to sit down with Conor Carmody, a co-founder of the Furthr Festival, to discuss Furthr, the festival, how it all began, and the future of innovation.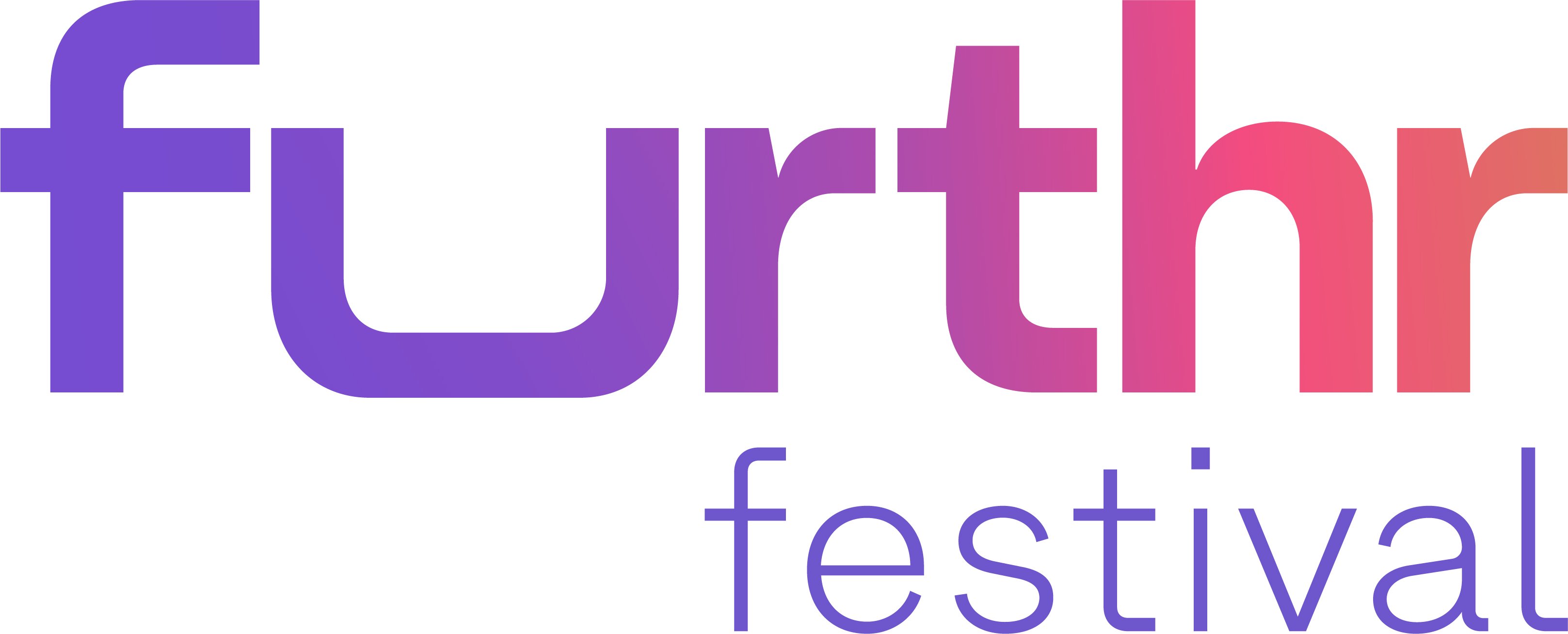 "The backdrop to the festival," Conor explains, "is that we started this about seven or eight years ago, and we called it the Silicon Stroll. Inside Dublin, we have pretty much every one of the major US multinationals headquartered here; the Googles, the Facebooks, all of them, they're all here. Our original starting point was, could we introduce some of our start-ups here in Ireland to some of the multinationals and see what conversations might arise?"
"That was the genesis of the idea. We've built it from a couple of us traveling around the docks in a bus and a car introducing start-ups to this event to now we'll have 1,600 people in the convention center, which is our exhibition space here in Dublin this year."
"At the event, we run a big stage, some off-stages, and we have some panels. We leave lots of time for networking and chatting and for businesses to meet those folks they wouldn't otherwise meet."
He adds, "For a start-up, it can be a lonely journey, and it can be a challenging journey. We firmly believe that an ecosystem is hugely important. That being around like-minded folks, whether they're funders, customers, or people to kick you when you need it. We all need a support system around us."
"What's the old phrase? 'It takes a village.'
"You need a bunch of folks around you. From that idea, we have developed this festival where we're trying to allow our entrepreneurs to meet with other folks who would potentially be of assistance to them on their journey."
"Its credentials today as a networking, education, opportunity-driven event are well established, and people will come to it for that reason," boasts Conor.
"Based on Furthr's 30 years in existence, we have found that we have a solid customer base. If I may, we have an audience who respects what we do as we respect them and are willing to come along on the day."
"We will have entrepreneurs on stage who we supported ten years ago, 12 years ago. They've been successful, built, and excelled, and now they're returning to give their advice freely. They get to a point where they say, 'I'd love to pay a bit back.' Being able to give back a little, guiding a few new entrepreneurs along the way, knowing that they'll continue to do it, we've built this virtuous circle, which I think is a huge strength."
As for the event itself, "the big thematic areas for us as we run the event are in innovation, so what's new, what's happening, and what are the new technologies," explains Conor.
"We're exploring photonics. We're exploring the metaverse. We're exploring quantum computing. That's one big area. We're exploring sustainability because that's a big thread and is involved in anything anyone does today. We're looking at things like the smart city and what that means. We are digging into the circular economy because it's the whole notion of this new era of cradle-to-cradle as opposed to cradle-to-grave."
"The FDI companies and the corporates here are very aware of the need to evolve, change, and grow continually. The entrepreneurs and the start-ups and the scale-ups here have the new technology to do so, and what we're trying to do is put them all together and say, 'Look, you need to continue to explore.'
"In the next decade, we'll see an even faster acceleration of technological advancement. We thought the last 20 years had gone by in a hurry. Well, the next ten years will be even faster, and the pace of change is increasing."
"Everyone needs to be scanning the horizon and saying, 'What's happening in my field? What's happening in the world around me? How can I continue to evolve?"
To hear more about Furthr and the Furthr Festival and how they are setting up companies big and small, innovative start-ups, and scale-ups to do just that, tune into The Inspectations Podcast powered by The Aebli Group today!
Justin Starbird
About the Author: Justin Starbird I have been fortunate to have had several entrepreneurs that came before me take the time to "pull back the curtains" and allow me to be a part of their multi-million dollar companies… and actually value my input. They allowed me to see their mistakes and learn from their real-world lessons so that I wouldn't have to pay the expensive costs of experience on my own. Additionally, they taught me what really works and the importance of action - not just ideas.