The TAG Team Works for YOU!
From the onset of our collaboration, we dedicate ourselves to fostering enduring relationships founded on trust, transparency, and unwavering loyalty to your business. Our commitment to your goals establishes the bedrock of trust and loyalty, showcasing our dedication. Beyond achieving your objectives, we design adaptable systems that not only drive your success but also pave the way for scalable growth.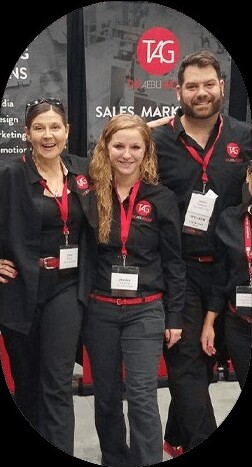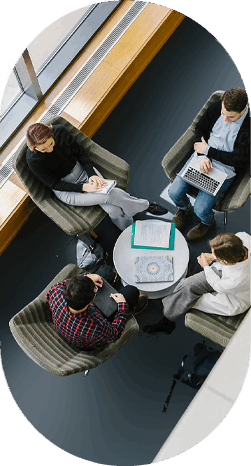 What's in a name?
The Aebli (Pronounced ABE- LEE) Group comes from a couple of places. When Justin left East Bay Marketing, he had to think long and hard about his next endeavor. When you speak with him, it becomes clear very quickly that his family and friends are his passions & put simply, he has never met a stranger... To many that read this, that includes you!
Early in his career, Justin made a once in a lifetime friend in Jim Aebli. Jim is an incredible human being with passion for life, love, and fulfilling the dreams of others. He has one of those personalities that when you spend 5 minutes with him, the memory of the moment lasts a lifetime.
Justin credits Jim with lighting the entrepreneurial "fire" in him and helping him Justin learn how to get the most out of life to enjoy each moment. The Aebli Group can be traced back to 1978 when Jim started his first company, but was most recently re-born in 2014 when Justin opened our doors.
The name for the company, The Aebli Group, certainly pays homage to Jim and his contributions to Justin's life. But there is more to the story of "Aebli".
Jim's last name was also a way to incorporate Justin's young daughters into the company as well. Each of their middle names are Aebli and naming the company in such a way where it brought these things together made sense.
Although Jim is no longer with us, his legacy lives on. That legacy lives in Justin's daughters and the way we do business today. At TAG, we have a passion to create stories and tell them in relevant, meaningful ways. Our clients become family & we work as hard with them as we do for them!
Let the TAG Team Go to Work for YOU!
Put The Aebli Group to the test
Our primary goal is to create a platform to ensure that your efforts are scalable and repeatable and in turn, lead to more sales. Interested in working together? Contact us today!