Meeting an 8-Week Deadline
Anthony Liftgates needed a product video, new website, and product shots in a little less thank 8-weeks
"I'm not sure where it came from, but it goes something like, "when you think you've arrived, you're about to be showing the door." I always approach business with a sense of humility that someone's doing something better than I am, said Kurt Walker, Product Manager for Anthony Liftgates."
Anthony Liftgates recently established a new partnership with a company, RISE™Robotics to commercialize a new technology that replaces hydraulics. This is a significant step for all heavy machinery, but especially for the liftgate market.
As Kurt shared, "This project is one of the most ambitious and exciting things we've undertaken, with gates that very similar components have driven electrically driven hydraulic systems for decades. They work well, but they have some drawbacks people have come to tolerate over time. This technology from RISE is a game-changer, and it's rethinking how liftgates work."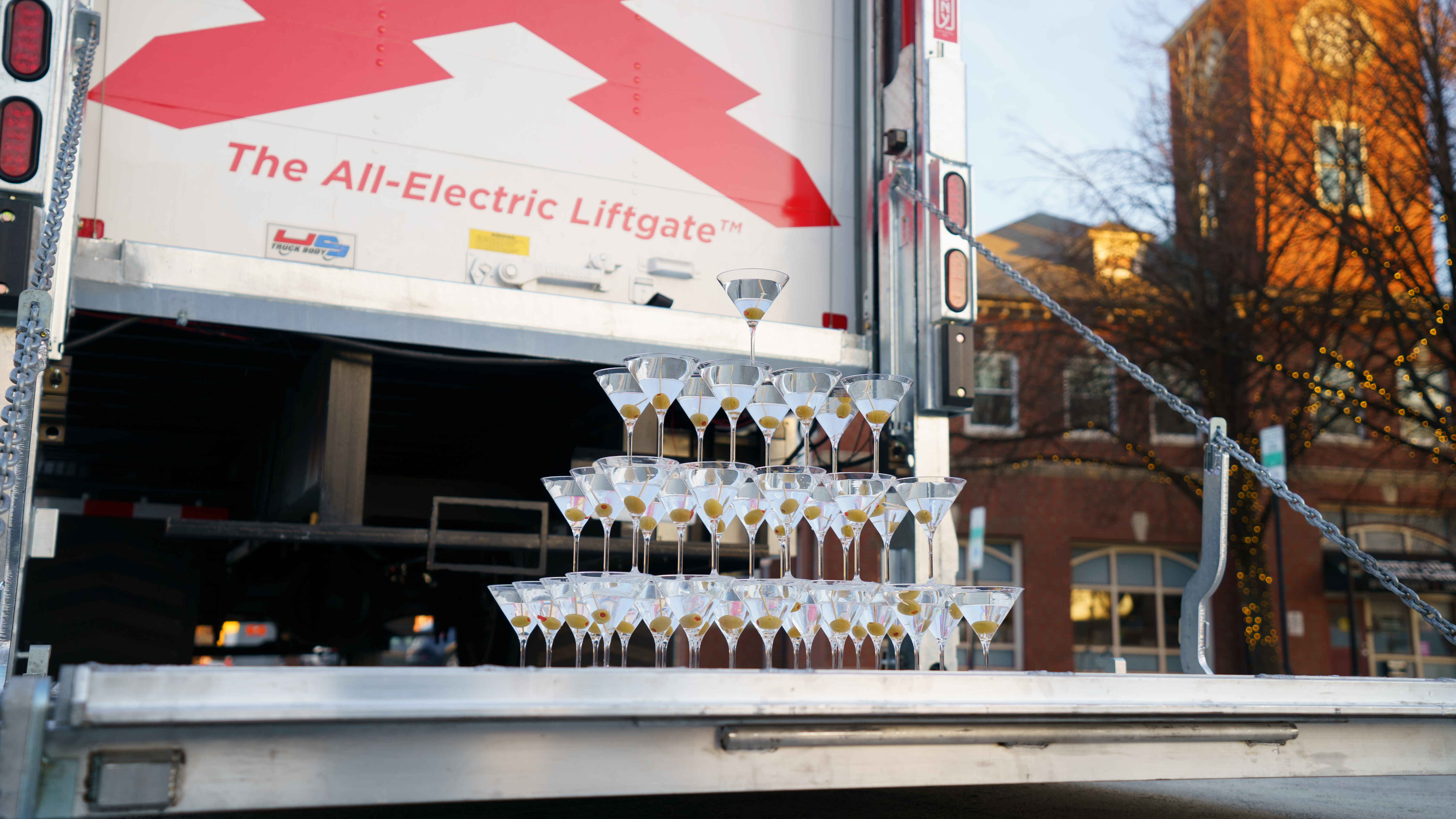 To meet an 8-week deadline for a trade show, TAG stepped in to help Anthony Liftgates with a new promotional video, a photoshoot, and a new website.
They were making unveiling the new liftgate at a trade show and on a tight deadline. In less than 8-weeks each of project came together. For Kurt, "It was cool seeing that come together, especially in its timeframe. I know the edits were happening. I've done a handful of videos in my time here, and they're always difficult to plan because you have to get a product on the ground and then plan out all your shots and hope the weather works with you and all that. The TAG team came together and handled many complex parts that typically fell in my lap and made it a lot easier than usual."
For Anthony Liftgates, the website and the video were the one-two punch of things that they wanted to create to make the trade show a success. As Kurt explained, "my whole marketing vision starts with a great website. We can't go to this trade show and give people a piece of blank paper that says, "Hey, here's our new liftgate specs." The website has got to look the part of being professional and innovative, so that comes down to great marketing assets, and the website came through for that. Then the video complimented the website. Thank you."
-- Kurt Walker, Product Manager for Anthony Liftagtes --
How TAG Helped Anthony Liftgates
Video Production
We worked hard with Anthony Liftgates to tell their brand story using a promotional video about their game-changing and innovative product. We can help you too!
Web Design
The new product website focused on how Anthony Liftgates is helping answer customer questions and educate them on new technology. Ask us how we did it!
Get Started on Your Website Project Today
Put The Aebli Group to the test
Our primary goal is to create a platform to ensure that your efforts are scalable and repeatable and in turn, lead to more sales. Interested in working together? Contact us today!