In a recent episode of The Inspectations Podcast, CEO of The Aebli Group, Justin Starbird, sat down with Kurt Walker of Anthony Liftgates to talk about how they told the story of the amazing innovation happening in their company, specifically with deadlines looming before an important tradeshow.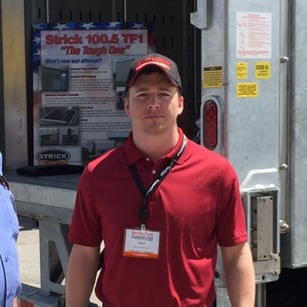 Anthony Liftgates is a family-owned business based in America's Heartland of Pontiac, Illinois. They are the original name in the business of building liftgates for the backs of trucks and semi-trailers making delivery of our favorite products easier.
Anthony Liftgates dates back to 1917, when they began making truck equipment for the fledgling highway transportation industry. In the 1930s and '40s, Kurt's grandfather was the right-hand man to the owner and was involved in the commercialization of the first liftgate in the '40s. After World War II, he left Anthony Liftgates and started his own company, Streeter Dependable Manufacturing. Everything came full circle in the early '80s when he had the opportunity to buy the liftgate business from Anthony.
Kurt joined the family business a couple years after college, focusing on their marketing and sales efforts. Today, he has transitioned to a product manager role, where he focuses on new product development, recently including a new partnership with RISE™Robotics in an effort to commercialize a new technology that is intended to replace hydraulics.
"This is one of the most ambitious and most exciting things we've undertaken," says Kurt, "with gates that have been driven by very similar components for decades, which are basically electrically driven hydraulic systems, this thing really is a game-changer and it's rethinking the way liftgates work! "
After the Anthony Liftgates and RISE™Robotics partnership was formed, they needed to get the word out about their exciting new products and draw attention to this revolutionary new technology.
They thought, "If we're going to launch this thing and get the attention we want and get the feedback we want from customers, we should go to this Transportation Maintenance Council show." They had many employees working in many different roles for months preparing for this show, and leading up to the event, brought TAG on board to help create the assets they needed to take to the show to really be successful, including a new video, photoshoot, and fresh website.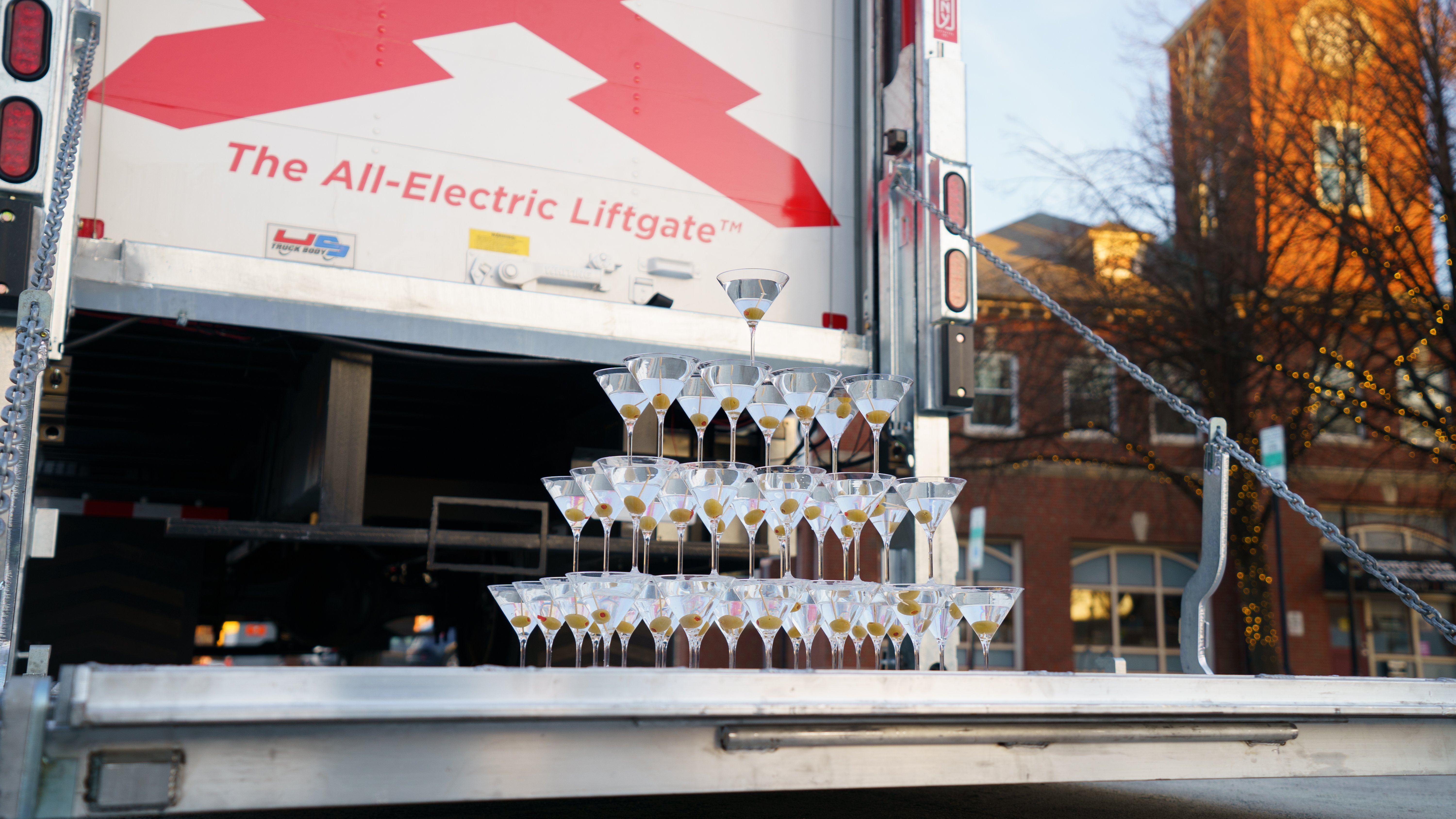 Working with the TAG team in the tight timeframe before the show was a huge help. Kurt says, "It was really cool to see that come together, especially in the timeframe it did. I know the edits were happening in the last couple of weeks! We were making this thing on a really tight deadline and it all came together. I've done a handful of videos in my time here, but this was the easiest one I've done. The team really came together and handled a lot of the hard parts that typically fall into my lap and made it a lot easier than usual. "
The video created plays a minute or two of a high-paced, high-energy commercial for the gate and has already created quite a reaction so far.
Taking advantage of the video production time, the TAG team also worked on a photoshoot to capture some behind-the-scenes moments. If we're shooting videos, we might as well be shooting photos at the same time! It's great to tackle those both at the same time. "We can never have enough pictures." Kurt says. "Having that photo library is a great asset for making future marketing pieces also." He adds, "Being able to see stuff behind the scenes, I could see that coming into play as we look back on this in a couple of years and people want to see the development timelines, see how much work went into it. It would make a nice marketing piece at some point too. "
All the media created was pulled together on a fresh product website in similar short order, offering a place to send the new leads and prospects from the show for further explanation. "It's got to look the part of being really professional and really innovative," says Kurt, "which came down to the great marketing assets on the website."
After their success at tradeshows last year, this year looks to be a big one for the company as they come out with more new products than any other year Kurt has been there. "That's what makes my job exciting, to be able to see these projects that have been going on for several years behind the scenes actually coming to market."
To learn more about the amazing things happening at Anthony Liftgates and how they pulled together a successful marketing exhibit in a crunch, listen to "Telling a Story With Deadlines Looming" on The Inspectations Podcast. Live now!
Justin Starbird
About the Author: Justin Starbird I have been fortunate to have had several entrepreneurs that came before me take the time to "pull back the curtains" and allow me to be a part of their multi-million dollar companies… and actually value my input. They allowed me to see their mistakes and learn from their real-world lessons so that I wouldn't have to pay the expensive costs of experience on my own. Additionally, they taught me what really works and the importance of action - not just ideas.